Z7_I2A02GS029GGD06C3O4A1B18O1
Car Mechanical Services in UAE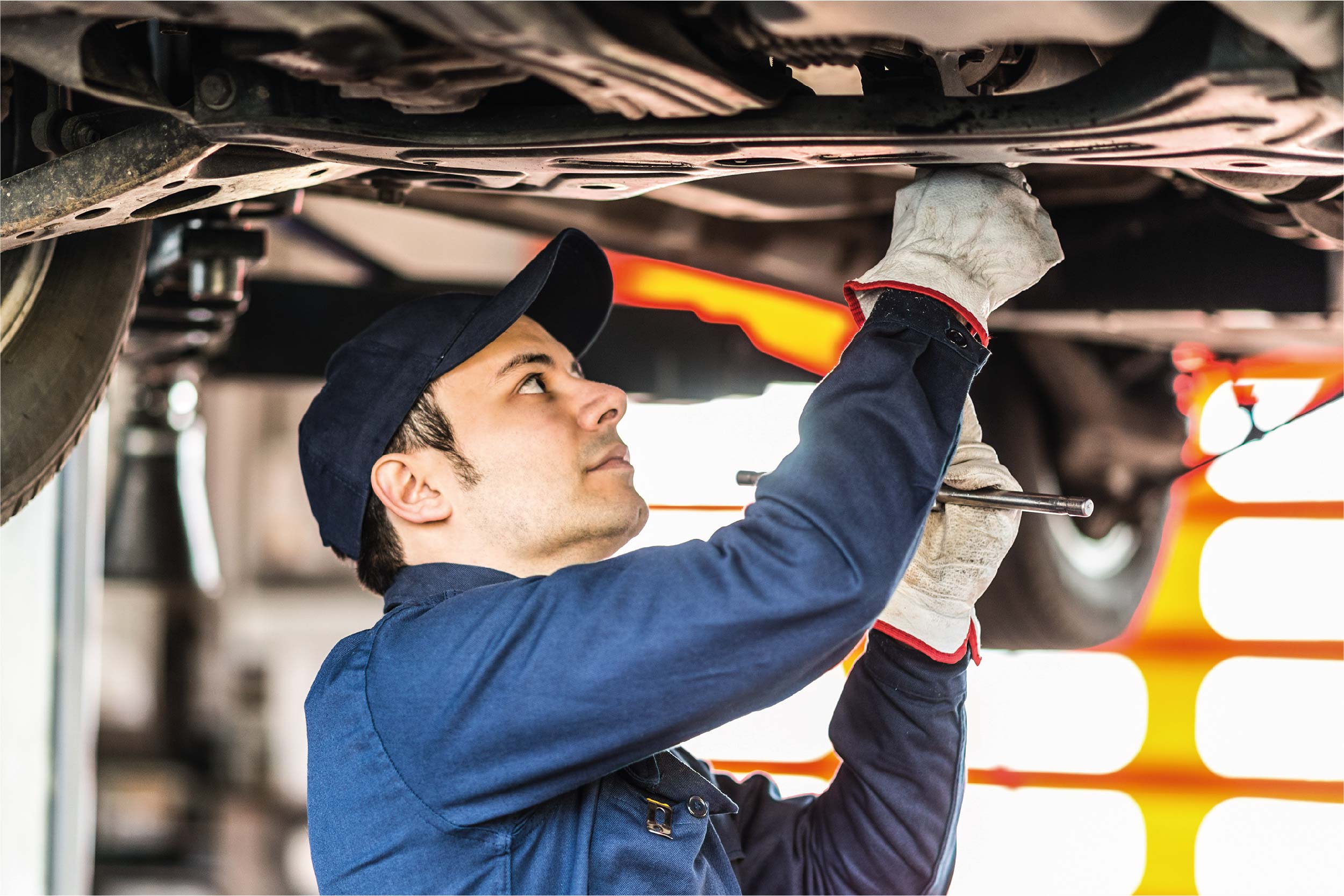 Our Mechanical Services provides all types of repairs ranging from a Manufacturer's recommended Periodic Maintenance, Vehicle Inspection, to minor & major repairs in UAE at an economical rate with a Tier 1 quality that provides our customers the 'Value for their money'.
Vehicle Maintenance and Repair plays a vital role in ensuring your vehicle's performance is as per standard to its make and model. If you're having a hard time, then ask assistance from AG Cars, a reliable car service centre in UAE.
Symptoms which may tell you that you need your vehicle mechanically inspected: – Vehicle is pulling to the left or right – Abnormal body or steering vibration on drive – Squealing or spongy brakes – Poor pick up – Cluster signs are on – Under chassis harshness and noises – Poor air conditioning inside the cabin – Leakages – Delay in gear shifting – Engine and transmission overheating
Tips to avoid costly repairs: – Maintain your vehicle as per the manufacture's recommended interval and standards – Get your vehicle inspected as soon as you notice some abnormalities or changes to its state and performance – Carry out your repairs from a reputable repair center
AG Cars Services is a Multi-Brand car repair specialist in the UAE. With our team of experienced technicians, we aim to provide you with quality service with warranty at the most affordable price.
Reasons why our car service centre is the answer to your auto mechanical service and repair requirements: – Highly experienced and Certified team of Technicians – State of the Art Facilities – Experienced Multi-Brand Service & Repair Center in the UAE – Advanced Diagnostic Equipment and Automotive Computer Software – Accessible branches across the region – Reliability and Trusted for Generations
Visit our nearest workshop in your area to experience a quality service for car mechanical repairs!
---